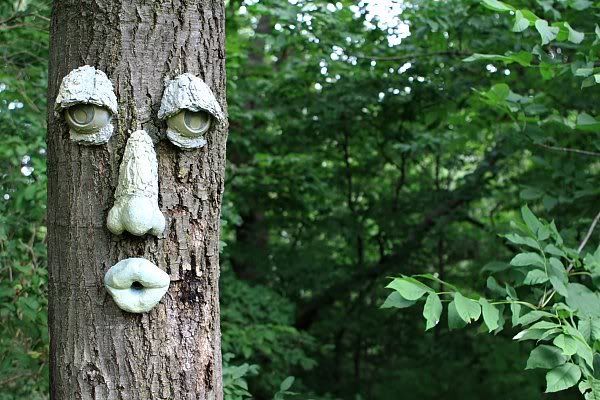 *I'm stuck on 'Untitled'. Best caption gets credit. As in a link, not loot. But y'all knew THAT.
Okay, I'm thinking I should get you to write my blog posts more often. You're GOOD. Here were my faves:
Karin
with "Hiya, wood-looking."
The Mom
with "Junk on The Trunk."
Patios
with "Wanna Do a Tree Way?"
Pinky
with "Two things are certain in life: death and axes."