This is my car. Desperately seeking gasoline.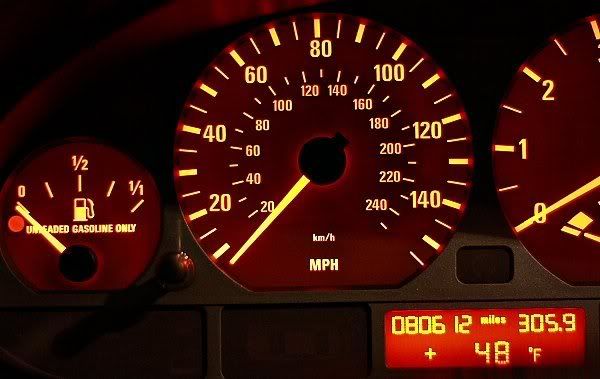 I was nodding my head when I read
her
,
her
and
her
. For the first time, the vomit-inducing cost of gas has impacted Chateau Geek. We've started to compound trips and minimize excursions (which really sucks the donkey because I hear it's nice to actually
leave
the house every now and then).
Round these here parts:
*Milk - $3.59 a gallon
*Bananas - $.60 a pound
*Grapes - $4.59 a pound (thusly we buy 15 grapes)
*Unleaded gas - $3 frazillion dollars
*
crickets
*
I'm convinced the next person to find a solution to alternative energies will make Bill Gates look po'.
So, my curiosity is
KILLING
me softly. Has the rising cost of gas impacted you at all?